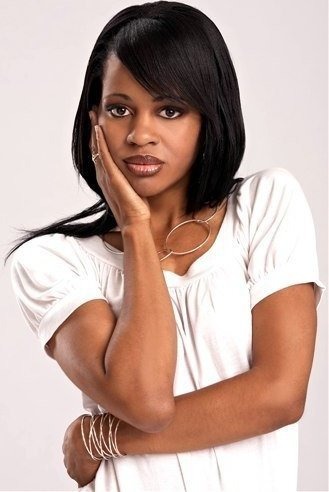 Jackie Rae
Track 4: We Should Be
Track 7: Morning Song
Track 10: New Year's Day
Imagine waking up every morning with a new melody to sing and knowing, music is the reason for your existence. Some are drawn to music because of the possibility of fortune and fame. Others, like Jackie Rae, feel music in the depths of their soul and have no choice but to share that gift with the world. If you ask her to describe her sound she'll say love. "Love is probably the deepest emotion for all of us.
For me, music lives in the same part of the soul." Jackie was always the little girl who loved to daydream and write poetry. At seven, Jackie's father began letting her perform before opening his prominent Denver night club. It was then that entertaining took a hold of her and has yet to let her go.
After relocating to Los Angeles in 2005 she began recording with various local artists. Struggling through a few different girl groups she went on to write her solo project "Who I Am." The album would
create the buzz she needed to perform at the Avalon, the Highlands, Knitting Factory, and the Playboy
Mansion and many more. She also opened for legendary R&B artist Charlie Wilson at the Key Club, and her song "Freaky" is featured in the movie soundtrack "Steel Here" staring Katt Williams.
Jackie is now in the studio recording her third independent project working with producers like Playalitical (Bone Thugs, Dead Prez), Travis House (Hidden Beach Records) and Sean Gordon (Burning Tree project).
In the meantime, you can find Jackie Rae on various stages across southern California or as nominee in
the Los Angeles Music Awards. There is no doubt Jackie Rae will continue to grow as an artist and
exceed the expectations of her fans. "Love is never ending and always growing so I will always have music
in my heart. How I express that love today will be different tomorrow." Jackie Rae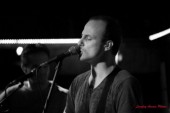 Justin Sheehy
Track 2: Red Box
Track 6: Starting To Believe
Track 9: Falling In
Track 10: New Year's Day
Justin Sheehy is in his 6th year of bringing his East Coast brand of catchy, melodic pop/rock songwriting to the Los Angeles area. Justin is from the Washington, DC area to be exact, and cut his teeth in the DC and Baltimore music scenes, playing bars and joining bands. "I couldn't play well enough to really be an asset to most bands, but I knew I wanted to be on stage. I learned to fake it really well" says Sheehy. My voice was the one thing I didn't have to fake."
In 1998, Sheehy joined with Mark Williams, Mike Leach and Michael Alban to form the band Jonasay. The band released several EPs, and two full-length albums. The latter of the two, "Spare Dimes For Dust" was met with critical acclaim and the band found themselves touring regularly, opening for, among others, Hootie and the Blowfish, Vertical Horizon, Edwin McCain, and Sister Hazel.
In 2005, Jonasay parted ways and Sheehy decided to make the move to Los Angeles. In his 6 years here in the LA area, Sheehy has build of an impressive list of accomplishments as a singer/songwriter, performer, producer and sound
engineer. These include two national tours as guitarist, songwriting collaborator and music director for comedian/TV personality Zane Lamprey.
Sheehy recently got back together with former Jonasay guitarist Mark Williams to write and record new material. "Mark and I have always known we wanted to continue our collaboration. It finally was the right time." The two are making final preparations to release a new album under the band name "West Goes East." Check them out on Facebook and reverbnation.com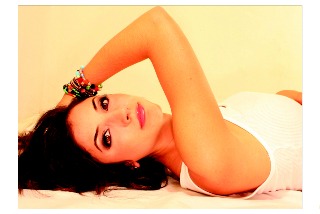 Lauren Tarantino
Track 1: Daughter of a Revolution
Track 3: Counting Stars
Track 5: Heartless Love Song
Track 10: New Year's Day
Lauren Tarantino was born and raised in San Francisco, CA. She moved to Los Angeles about 6 years ago to pursue her passion of music. This singer/songwriter with a unique voice and prolific songwriting abilities, has been at it for as long as she can remember. Lauren is a self taught guitarist who has been heavily influenced by iconic Pop music. She has been hitting the Hollywood local scene by storm this past year, playing such venues as Hotel Cafe and the Viper Room. Some of her other recent projects include Better off Blonde, which is a group known for their fun duets of pop music with a little comedy thrown in. She is also very excited about being a part of the Acoustic Cafe Album, where she wrote and collaborated with Justin Sheehy and Jackie Rae. Lauren is currently recording her debut album, set to release in 2012.

"Lauren Tarantino was picked out of 1000's of amazing young artists to define the sound of the new Hit WB.com show "Rich Girl Poor Girl". Her voice on the Rich Girl Poor Girl theme track "You Should've Known", is Fresh, Young, Blissful and all the while full of Bratty Power Pop energy!! Along with the theme track, Lauren has written several other songs to be featured in the soundtrack of the show. She can been seen live in the Hollywood Clubs performing amazingly crafted songs with the verve and edge of an artist on the rise. Teaming up with many Hollywood Heavy Hitters in Film, TV , New Media and Record production, she is on the cutting edge of where the dynamic music media machine is headed, and is perfectly clear on how to stay in touch with who she is as an artist along the way. Lauren has Stars in her future, as well as platinum!!" says, WB.com.
The Acoustic Cafe Series
is also available at


Licensing Requests :
Request your complimentary copy for preview in your projects by emailing: info@summitsongs.com
For time sensitive requests:
Call 310-975-9206