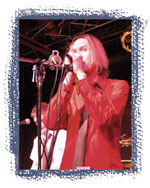 Bron Hogan
Track 1: Angels All Around Her
Track 4: Stay
Bron Hogan, a singer/songwriter from Nashville, TN has been influenced by artists like Blue October, Nine Inch Nails, and Angie Aparo. Bron produces many types of music in his very own Nashville production company, but also fronts his very own award winning alternative rock projects as well. He was born in southern Georgia where he taught himself classical music on the piano and was winning talent shows by the age of 6. By the time he was 11, he was touring around the southeast playing festivals and opening up shows for artists such as Emmy Lou Harris. In 1999, he moved to Nashville and within a few years was voted "Best Unsigned Artist" as well as "Best Unsigned Songwriter" in a Nashville Scene reader's poll. In 2008, his brand new modern rock project, "Lovers and Liars", received national attention as his music was featured on everything from CBS's NFL Today to over 8 different MTV and VH-1 programs. This past year, Bron also won "Best Alternative Band" and "Song of the Year" at the "Local Buzz" radio awards on Nashville's largest rock radio station, 102.9 The Buzz, where he was also this year's #1 most requested unsigned artist of the year.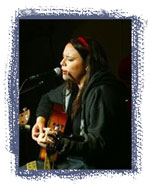 Judith de los Santos
Track 2: Forget the Lines
Track 5: Secret
Born in Monterrey, México, Judith de los Santos grew up listening to The Beatles and Billy Joel. She began writing songs at the age of 15 and has been writing ever since. Judith graduated from Berklee College of Music with a dual degree in Music Production and Engineering and Film Scoring. During her last semester at Berklee she wrote and produced her debut album, All of the Above, which earned her two Los Angeles Music Awards for Best Singer/Songwriter of the Year and Best Vocalist of the Year. The album also received a nomination for Album of the Year. Judith currently lives in Los Angeles, where she collaborates with artists, writing both in English and Spanish. She has written songs for LA's Megatrax music library, Lifetime TV, and several independent films.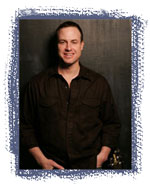 Justin Sheehy
Track 3: Coming Down
Track 6: This Is My Life
LA-based singer/songwriter/producer Justin Sheehy has a warm, pop voice and addictive songwriting style. No stranger to the music industry, Sheehy has toured relentlessly over the past ten years, and persevered through the demise of several bands and deals, this has only strengthened him to continue writing memorable, relevant songs about love and loss, fear and courage. He has worked with some of the best in the industry, opening for such notables as Hootie and the Blowfish, Edwin McCain, Live, Sister Hazel and many others. "Justin has a great voice...he should be a star" says Hootie guitarist Mark Bryan, who made a habit of joining Justin and his band onstage during a string a dates in 2003. "Great songwriting" says Vertical Horizon frontman Matt Scannell, who invited Justin and band on tour in 2004. Sheehy works with a steady roster of LA talent, producing, co-writing, and even performing with his clients. In one Toluca Lake club, Justin's voice caught the ear of STP/Velvet Revolver's Scott Weiland, who joined him onstage. "Finishing and performing a new song and seeing the positive impact it can have on people is what motivates me to keep going," says Sheehy, who continues cultivating an already-rich catalogue of refreshingly listenable material. His song "Money" was recently signed to a deal for inclusion on Kansas side-project Native Window's upcoming release on Sony/Red. "My goal is to continue shaping my abilities and growing as a songwriter and producer. And to get my music in front of as many people possible." Based on the work he's done so far, the public is all ears. For further info, contact stingraymgmt@gmail.com.

Listen to the new Secret Dance (JD Salbego Remix) sung by Judith de los Santos
Summit Songs presents Acoustic Cafe Series Volume 1
Licensing Requests :
Request your complimentary copy for preview in your projects by emailing: info@summitsongs.com
For time sensitive requests:
Call 310-975-9206